Recently, Verizon Companies MapQuest, Sensity and it's ThingSpace team joined together to co-sponsor TechCrunch Disrupt's Hackathon in New York City on May 13-14, 2017.
Nearly 700 hackers descended upon Pier 36 to create new products utilizing sponsor APIs and SDKs for the chance to win big. Teams were also given the opportunity to present to a panel of expert judges and sponsors on the TechCrunch Disrupt stage.
While in the Big Apple, we opened up our APIs and SDKs for developers to create an advanced, finished product that successfully implemented multiple APIs. Those that rose to the challenge competed to win:
First Place: $3,000
Second Place: $1500
Third Place: $500
In the end, we had 12 teams utilizing MapQuest and Sensity Smart Cities APIs. Read on to learn about the top 3 teams:
First Place: Val.ai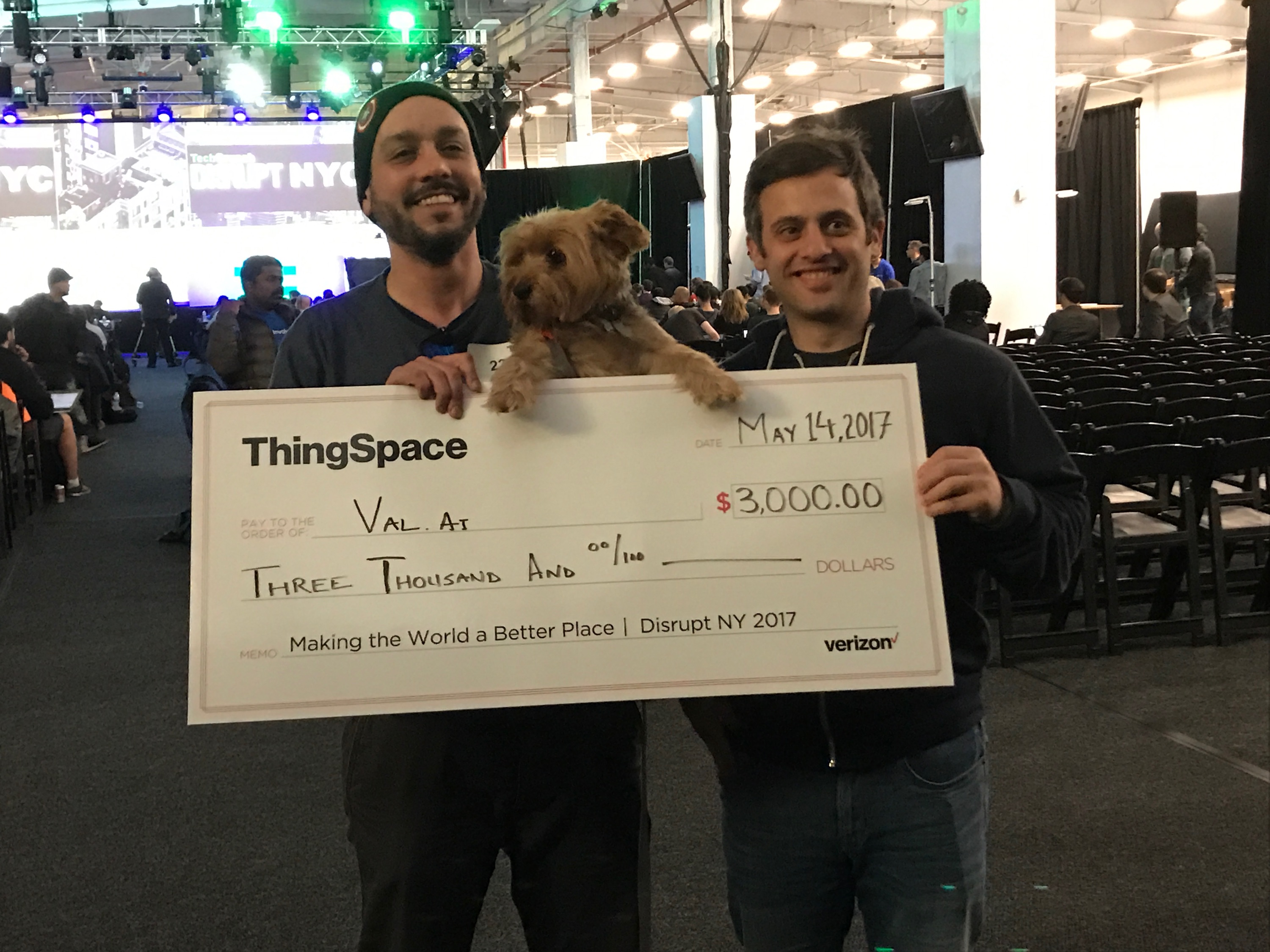 Val.ai is an application that allows users to bid on local parking spaces that are occupied by autonomous vehicles. The highest bidder is alerted of their winning spot, notified using ThingSpace APIs and sent directions using the MapQuest Directions API and our Leaflet Maps Plugin, and the autonomous vehicles then drives away to find another spot to park in.
Second Place: IntelliDrive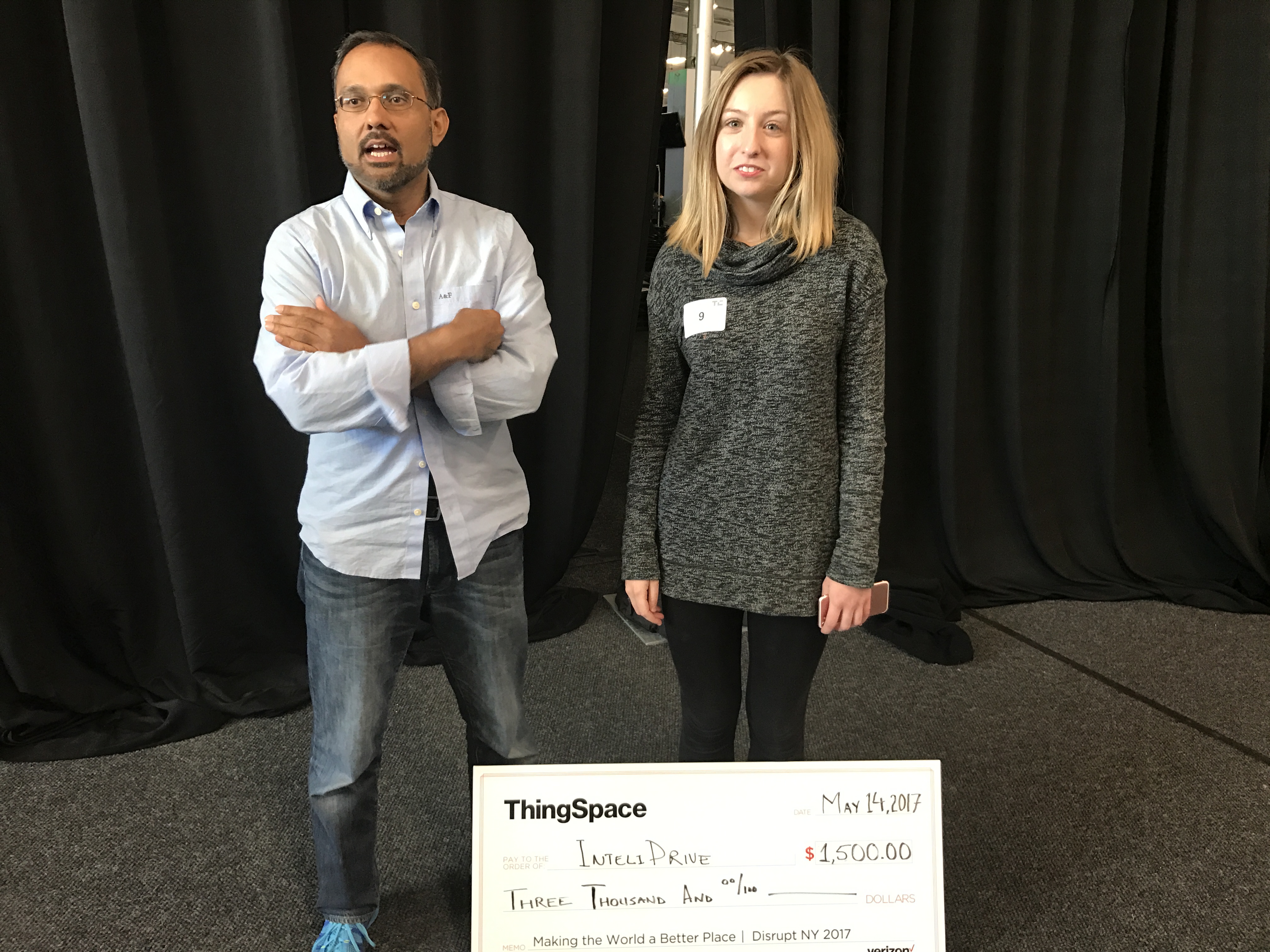 IntelliDrive is an application that offers time-based, contextual intelligence to users on road trips. The app offers suggestions, such as nearest restaurants along your route and sends alerts and suggestions related to low fuel and gas stations nearby. IntelliDrive utilized ThingSpace APIs for notification and MapQuest's Search, Icon Service, Directions and Traffic APIs, as well as our ios SDK.
Third Place: Swerve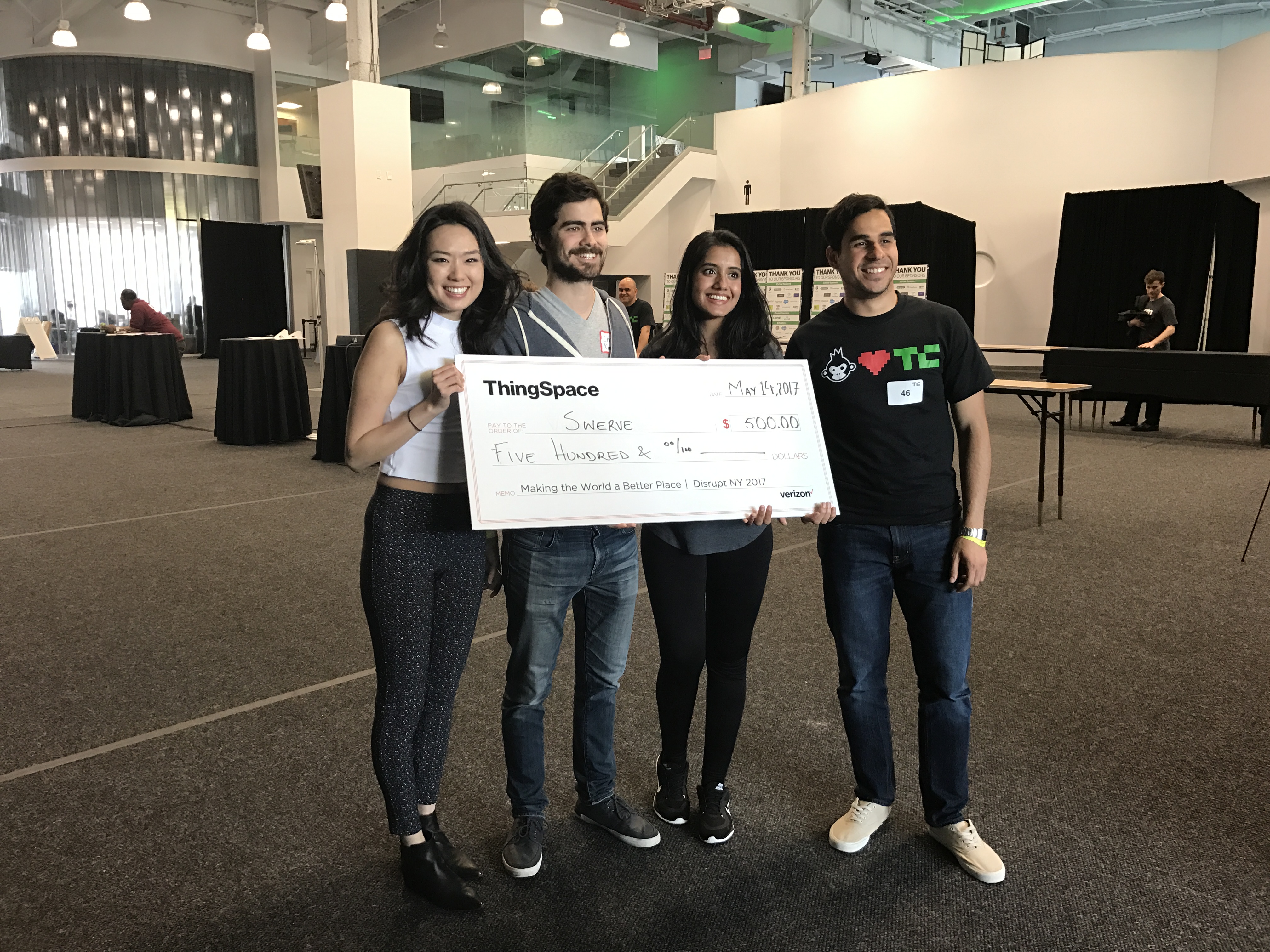 Swerve is a car collision mapping and visualization tool that helps insurance agents easily view and interpret collisions. Utilizing Verizon's Sensity Smart Cities APIs along with Device Messaging APIs, Swerve visually displays where a collision occurred and icons to show which vehicle was where at the time of the incident. Serve also used MapQuest APIs for determining the location of the accident.
Congratulations to all of the teams who participated in TechCrunch Disrupt Hackathon. Now, go get some sleep and then keep on coding!