MapQuest loves hackathons. Whether we're sponsoring, mentoring or helping students utilize our APIs and SDKs, we love to be involved. We particularly love getting involved at a local level, helping mentor the up-and-coming tech generation, who may be sitting at a desk next to us one day!
On April 22-23, 2017, we sponsored HackCU III, the largest hackathon in the Rocky Mountain region. More than 400 students, from all over the country, descended upon University of Colorado–Boulder to express their creativity, ingenuity and determination to create anything their hearts desired.
MapQuest opened up our APIs, SDKs, and our new spatial intelligence platform, MapQuest.io. We also handed out a ton of great swag and sponsored a grand prize for the top team who utilized our products in the most innovative way – Ultimate Ears bluetooth & waterproof speakers for all.
Out of six teams using MapQuest, we could only choose one winner. That team was ...
OBD Buddy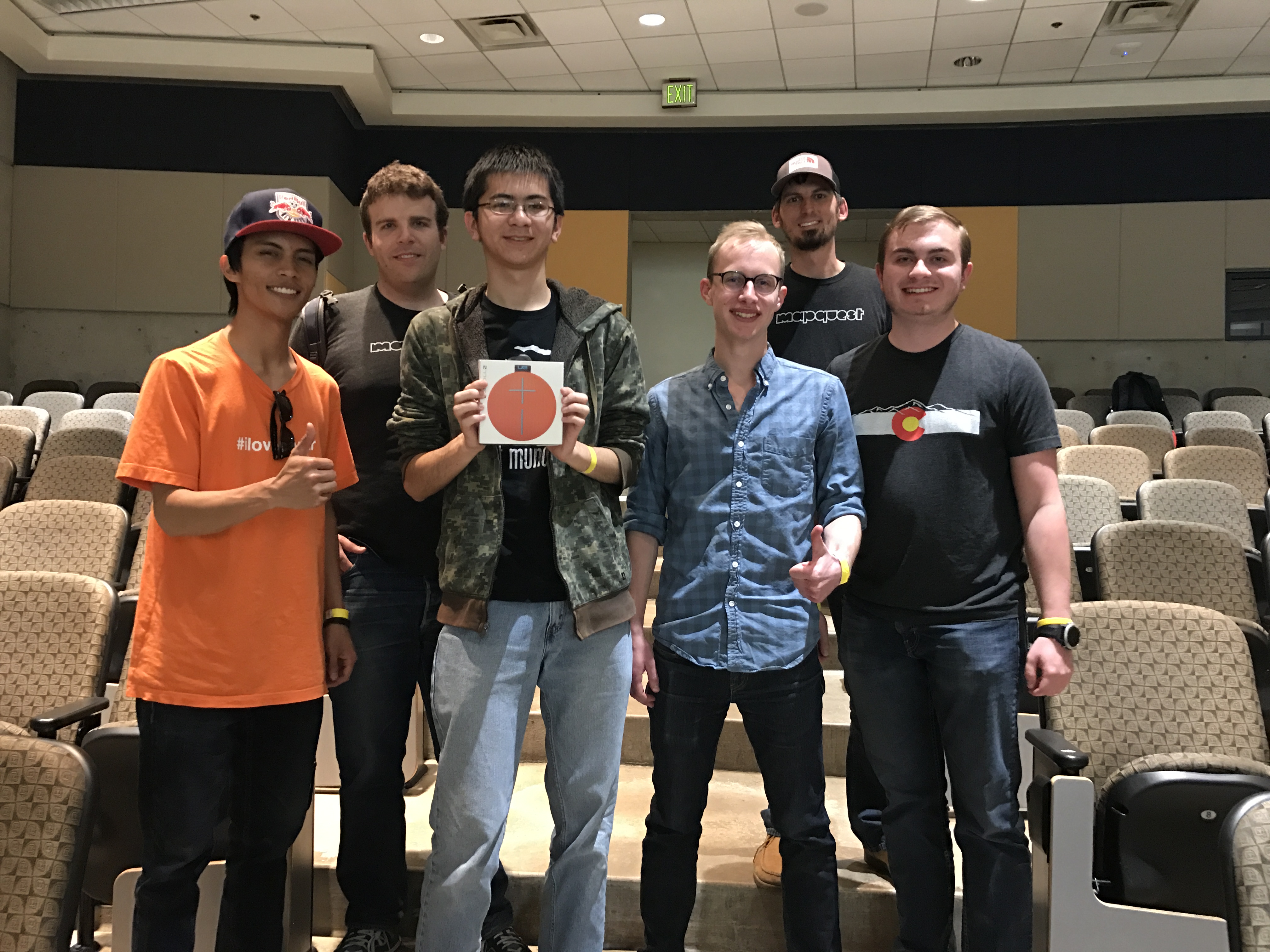 Expanding navigation application capabilities, OBD Buddy paired on board diagnostics data from a vehicle with MapQuest's Directions and Search APIs. The end result provided drivers and riders with contextual information and suggestions based on their location and car data.
For example, a user is on a road trip and realizes that they are running low on fuel. Because the application knows their destination, and how much fuel they have left, OBD Buddy quickly warns them and suggests the nearest gas stations. From there, the user has the opportunity to add the nearest station as a way point, and be redirected for a refuel.

Congratulations to all the teams who participated in HackCU III. Read more about OBD Buddy's project here and be sure to sign up for a free developer account to access our location-based APIs and SDKs.