Wishing you could have attended MapQuest's recent webinar on our acquisition of SocialRadar? Welp, you're in luck!
View the slides from our recent webinar to learn about the cutting-edge location data, its key features and how to get your hands on it. Also hear how SocialRadar POI data can help you:
Grow your brand reputation & awareness with targeted messaging based on your user's exact location.
Upgrade your search experience & improve user experience with accurate POI data.
Increase operational efficiency with door-to-door directions. No more circling for hours to find a storefront's front door.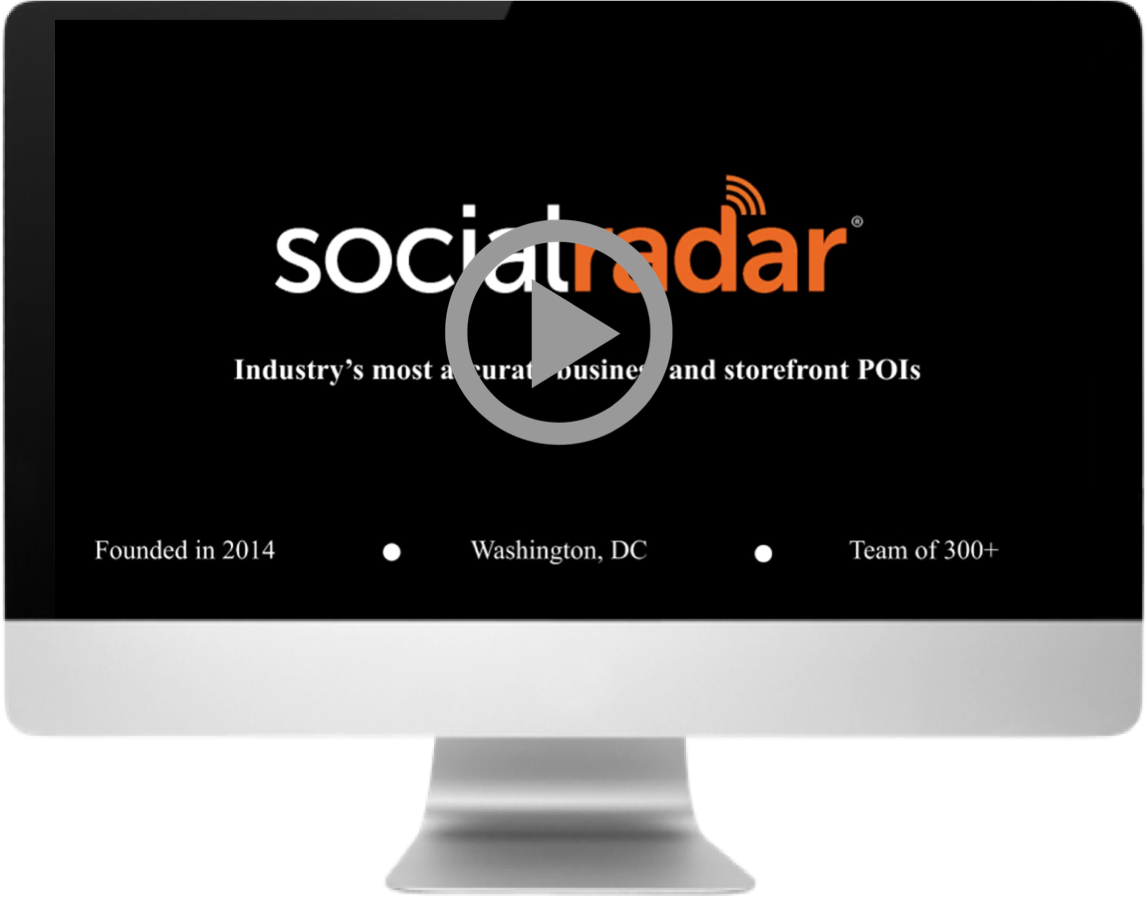 Access a preview of the SocialRadar dataset available today through our Search API v2. You can also email sales@mapquest.com to get the conversation started about accessing a downloadable file.