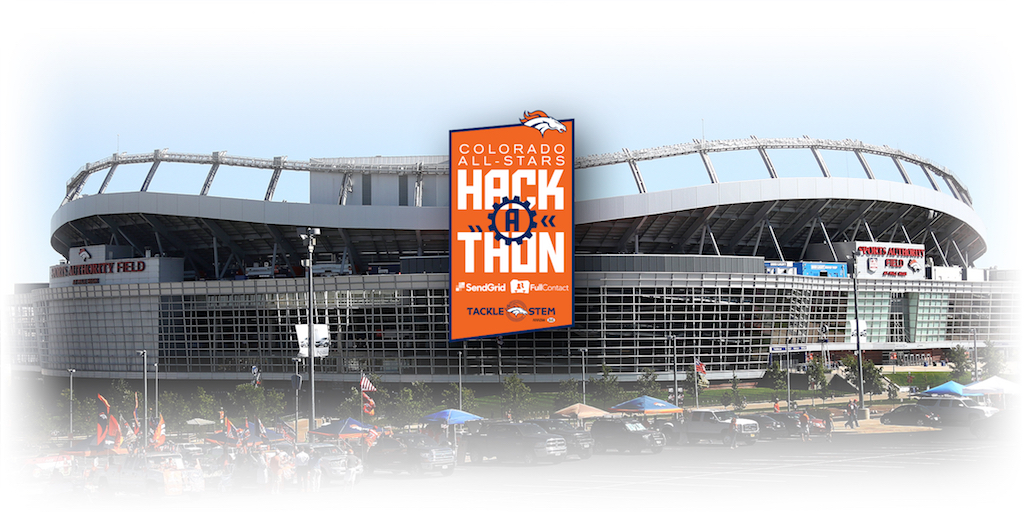 As a local company headquartered in Denver, MapQuest strives to be involved with the tech industry as much as possible. We also strongly believe in STEM (Science, Technology, Engineering and Mathematics) education amongst the up and coming developer generation.
So when we heard about the Denver Broncos Tackle STEM Colorado All-Stars Hackathon, put on in partnership by our friends at SendGrid & FullContact, we knew we had to be involved! We are ecstatic to be a guest technology partner at the event, taking place at the Mile High Stadium on November 18-20, 2016.
During the 36-hour hackathon, we will be opening up our APIs and SDKs for participating students and technology whizzes. MapQuest's top developers and thought leaders will be on-hand, answering questions and helping make projects rock.
We will also be giving away loads of cool swag – t-shirts, stickers and coffee, oh my! And, we're ponying up best-selling, Wi-Fi camera drones for each member of the top team using our products.
If you are a university student or tech enthusiast that would love to get involved with this hackathon, head over to our Denver Broncos Hackathon page. From there, you can study up on our APIs and SDKs, sign up for a free account and/or register for the event.
We hope to see you all there!